We can help solve your business problems.
For Corporate Programs, we utilize several powerful formats
Google
With Google India Team, it was several days of preparation from both sides that led to a Two days simulation driven Root Cause Analysis workshop.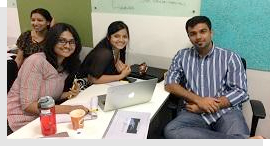 1Benchmark did the initial needs assessment.

2Created conceptual design of a simulation workshop.

3We carried out interviews with function heads.

4Jointly agreed upon driving forces and key dynamics.

5We designed and delivered a simulated workshop mimicking real challenges.

6Jointly identified business impacting assignments with roadmaps.
NIIT
NIIT's Enterprise Learning Systems division initiated its continuous improvement journey planned over few days.
1Professionals were selected from various functions at NIIT.

2The scope was on development of Lean champions and experts.

3Customized content and workshop methodology was created.

4The lean certified professionals took up key improvement assignments.

5Project facilitation was carried out by Benchmark Six Sigma.

6Large number of business impacting projects were led by Lean Leaders.
BATA
Programs were carried out with execution planning within few weeks across locations. Manufacturing Excellence group planned an efficiency enhancement…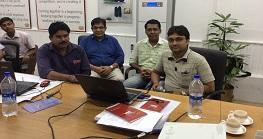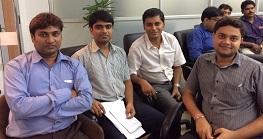 1A Champion Workshop was carried out for trial implementation in India.

2A unique workshop was designed with a hands on learn and apply format.

3The workshop in India provided project support up to execution planning for all projects.

4Success of the trial led to design and delivery of new programs at global locations.

5Programs were delivered in a period of 8-10 months.

6User friendly software supported continuous improvement at each location.
Sapient
Sapient chalked out a quality drive through a program for each SBU so as to bring key benefits over a few fortnights.
1A unique quality certified professional programs as devised jointly.

2Teams and projects were selected in few domains for trial implementation.

3Projects were supported in a 8-16 weeks period.

4Webinars were presented to initiate organisation wide education.

5Various initiatives were taken to enhance participation in the initiative.

6Multiple teams went through learning and implementation cycles.
Schneider Electric
APC group of Schneider Electric planned the lean six sigma implementation across functions including HR, design, manufacturing, and delivery teams with a program plan…
1Projects and Professionals from various functions were selected.

2Strategic inputs were provided for Sponsors and Leaders.

3The project teams followed a sequence of learning, application and review.

4Learning was through a uniquely designed common cross functional workshop.

5Projects were supported through a DMAIC sequence.

6Reviews were carried out for all projects till participants succeeded with project objectives.
Kone
Kone Elevators planned the lean six sigma implementation for global new product design and support teams over a few months.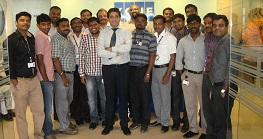 1Professionals from various functions with business impacting projects were selected.

2Benchmark's Champion Workshop provided strategic inputs for Sponsors and Leaders.

3The project teams followed a phase wise sequence of learning and application.

4Each phase of learning was followed by supported implementation.

5Structured reviews were done for each project.

6Guidance was provided for all projects till candidates achieved success.
Tolaram Group
Tolaram Group based in Singapore and Nigeria, planned for a two year strategic business excellence journey for the entire group of companies engaged…
1Senior Management Professionals participated in programs with leadership inputs.

2Multiple waves of Lean Sigma Workshops and projects were taken up.

3Business Unit Heads began utilising Lean Six Sigma to build Customer Successes in line with organisational goals.

4Data driven decision making and problem solving methods created conducive culture for progressive professionals.

5Central Business excellence team supported unit specific projects for various SBU's.

6New joinees now get inducted with Lean Six Sigma learning to take up exciting assignments in the organization.
For Individuals
We offer 14 globally recognized Lean Six Sigma and Business excellence programs across 8 cities in India open to individuals from diverse industry and functional backgrounds.
For Organizations
We partner with medium and large organizations to bring about strategic improvements and profitability enhancement through our unusual but highly effective proprietary methods.

Pioneers of Lean Six Sigma in India, We share expertise across the globe
Master Black Belts Trained
Fortune 500 Companies Engaged
The Green Belt Six Sigma Course is informative and instructional. The flow of the course makes it easy to assimilate various types of best practices. Learning is conducted in an interactive fun way making it easy to remember new ideas and methodologies for future recall.
Amazing coverage, great examples & terrific conceptual questions.