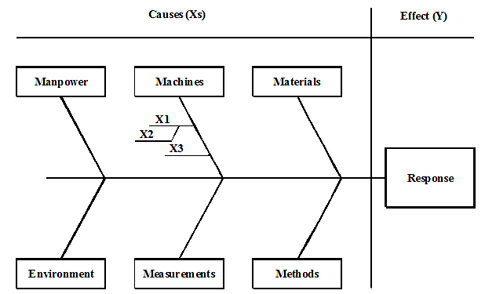 Root cause analysis is an established problem solving mechanism that is frequently used to detect the cause and effect of a problem area. Despite being such a common technique, root cause analysis often poses a lot of risks that problem solvers choose to overlook.

One sided view of the defect is one of the reasons why RCAs fail. Howsoever experienced the expert be, it is always advisable to consult a cross functional team while doing the analysis. This gives a bigger picture, and the results of the analysis and the subsequent solution proves to be more effective.

The other noteworthy factor is, not having a structured approach towards tackling the problem. Sitting with a team, without having a plan, ultimately will lead to an unproductive analysis. To handle this, experts can draw up a cause and effect diagram.

The fishbone (or the Ishikawa diagram) illustrates the design of experiments (DOE) that need to be followed. When the factors are drawn out, it becomes easier for the team to discuss and mitigate the issues.
Next, is the improper understanding of these diagrams. While some of the factors seem to be the root causes, in fact, they pose lesser threat on the overall system. The team might make an adjustment to the 'root cause' variable, but the resulting improvement in the process, proves to be insignificant.

To conclude, Root Cause Analysis requires a balanced brainstorming, and a detailed yet effective design of experiments to address the issues at hand.
See full story on qualitydigest.com